Latest News
Keep up to date with the clubs achievements and news stories here!
Icon is hosting it's holiday program once again! If you're looking for an affordable fun holiday activity look no further! Games, prizes and challenges all day with supervision of qualified staff in a safe environment. Book your place today - icontrampoline@gmail.com
12/10/18
With the remainder of the Icon athletes on the World Championships team departing tomorrow (Thursday 8/112018) it was great to receive some footage from our news coverage the other night. 1 News came in to our gym to film and interview our Icon stars before they depart to St Petersburg, Russia. A big thank you to 1 News for covering our sport and our club. Best of luck to all of the athletes repr
11/07/18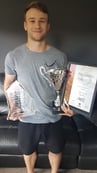 On the 28 th of October the Papakura Sports awards were held at the Hawkins Theatre, Papakura. This was an occasion for the community to come together to celebrate the wonderful success of local athletes and recognise the outstanding contribution of dedicated volunteers, coaches, officials and administrators – who helped them get there. Icon was proud to have 3 members named as finalists f
10/30/18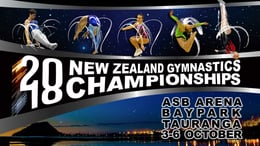 The National Championships which were held from 1 st October to 6 th October in Tauranga. Athletes from Icon joined the regional team of Gymsport Manukau to compete against the rest of the country. Our athletes certainly took it to the rest of New Zealand! We had so many of our athletes on the podium it is simply too long to fit every placing in. We are so proud of every athlete from Icon and f
10/17/18
We're excited to be offering a 3 day holiday program in the Term 3 school holidays! Join us for some trampoline fun on the 10th, 11th & 12th of October. These programs are open to the public so if you've ever thought about trying trampoline now is the perfect time. We welcome any enquiries either through the website or to icontrampoline@gmail.com
09/11/18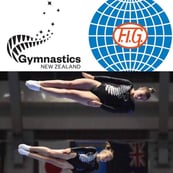 The New Zealand World Open Team has been announced. Our very own Alexa has been named as one of three members in the World Championships team travelling to Russia in November. World Open Championships is one of the pinnacle events for any athlete in the sport and features international champions and Olympians. Only the best of the best compete at this competition and we are proud to say Alex
08/15/18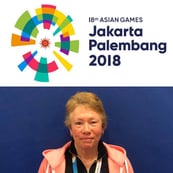 The big news keeps coming from Icon! Our very own Janine Glover has been approached to judge at the Asian Games in Jakarta & World Championships in Russia! Janine like many in our amazing sport started as an athlete competing and training in New Zealand & Australia. She began coaching when her children started gymnastics at counties and has never looked back! Janine took up judging to f
08/14/18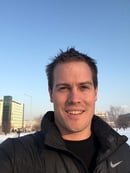 We are beyond excited to congratulate our very own Lance Henry on being selected to judge at the upcoming Youth Olympic Games in Buenos Aires, Argentina! Lance has been in multiple roles at Icon over the years, starting as an athlete in 1995 Lance won multiple national titles and representing New Zealand at 4 World Age Championships and also at a World Championships finishing his career in 2006.
07/26/18